In my work, I absorb the tradition of remembrance art into daily practice. This personal follow-up and revival of past traditions is important as an act of meditation. Through abstraction, I create intense personal moments intuitively created by means of rules and omissions, acceptance and refusal, and thereby luring the viewer in circular patterns.
My collected, and altered works are being presented as aesthetically resilient, thematically interrelated material about memory and projection. The possible seems true and the truth exists, but it has many faces. By contesting the division between the realm of the spiritual and the realm of experience, I make work that deals with the documentation of experience and the question of how these experiences can be presented.
I am a Detroit based artist who works in a variety of media. Currently pursuing a BFA Fine Art, along with a K-12 Visual Arts Certification at College For Creative studies in Detroit, Michigan. I am a teacher working in Detroit with The Community Arts Partnership, where I teach and mentor students K-12 in after school programs. I will be graduating in December of 2020. Post-graduation I plan to follow my passion and pursue a career in art education teaching K-12, alongside maintaining a studio art practice.
Internalization, 8in x 16in x 5in, Cement Cast, 2019
Transcending, 20in x 20in, watercolor painting, 2019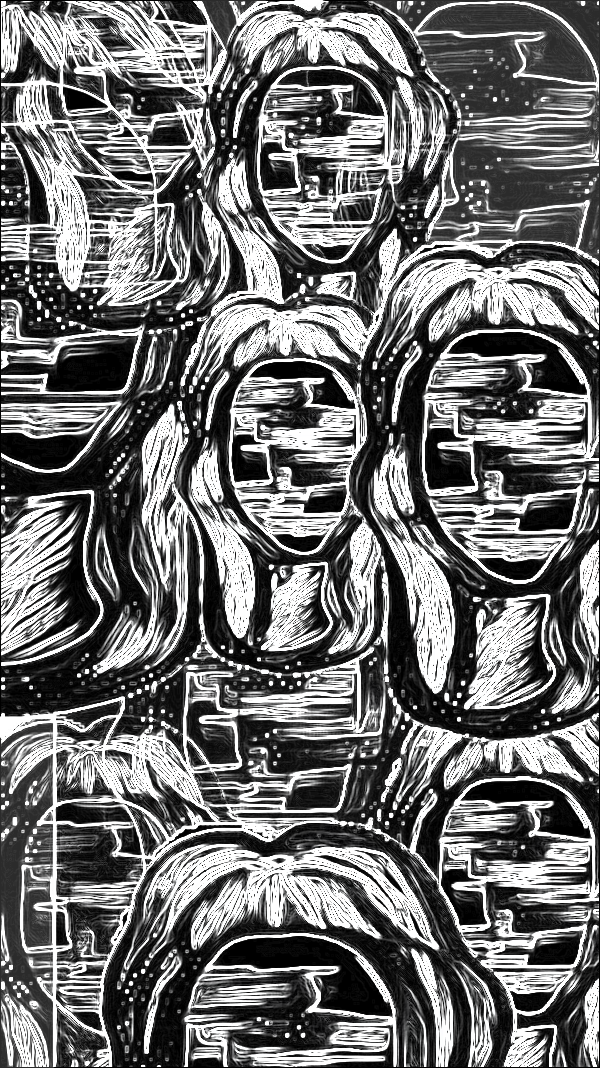 Infatuation, soon to be a 8ft x 10ft Screenprint, Digital print, 2020 (Still in progress)
Perfect Illusion, 20in x 20in, Acrylic Painting, 2019
Obsession, 8ft x 10ft, Print using Acrylic based ink, 2019
New Balance, Each head is 9in x 12in x 10in, Cement Cast, 2020 (Still in progress)
Where do we set our boundaries between dreams and reality, in our relationships, or between the spirit realm and our world? I often question the after-life and the unknown, I find through creative processes it helps me process my thoughts. Due to the recent passing of my brother, I am also exploring the process of grief and spiritual wonder through grief. Trying to find time, separation and reality, the work gives a sense of tension and stimulation.

My work embodies the importance of finding the spiritual self and the finding of true being through a creative mind. Through art making processes, such as building up textual surfaces or mass producing cement casts, I challenge my mind and body, as I pursue a spiritual space within myself. While my beliefs surface and show through in the work, which will allow the viewer to enter this space as well. I aim to put my viewers in a position of discomfort, and tension, a state of wonder, questioning and awakening.